Kitchens based in Tamworth
Covering Lichfield, Sutton Coldfield and the Midlands
Our kitchen service
Look no further than Midland Design Home Improvements for a first class kitchen. Regardless of what style to kitchen you have in mind, we're confident that we'll be able to tailor our service to meet all of your requirements and provide you with a first class service. We will work with our customers ideas and budgets to deliver the best quality and value. We are more than happy to supply and fit kitchens as well as supply only. We cover all associated works. We use products from top name brands to ensure that our customers receive nothing but a first class kitchen. For examples of kitchens we have fitted for our customers in the past, please check out our website's Gallery.
These services are offered throughout Tamworth, Lichfield, Sutton Coldfield and the rest of the Midlands. If you are local to us and interested in the kitchen supply and/or fitting service we offer, please get in touch.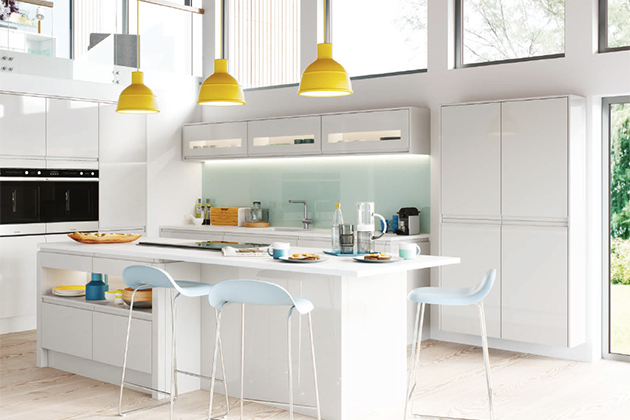 Why use Midland Design Home Improvements for your new kitchen?
Get top quality without having to pay showroom prices

At Midland Design Home Improvements, we're committed to providing our clients with a first class service that they'll be delighted with as customer satisfaction is our top priority. In order to do this, we use only quality products from brands we know and trust.
But using quality products doesn't necessarily mean you'll end up with a quality kitchen. For that, you'll need an experienced and skilled specialist to fit it for you. Thankfully, the Midland Design Home Improvements team is fully qualified, high experienced and has confidence in their abilities and workmanship.
Contact us today for a high quality kitchen
If you're looking for a high quality kitchen, then please do not hesitate to contact us today! To get in touch, you can give us a call on 07403 758114 or use our website's contact form to send a message which we'll reply to at the earliest possible convenience. Thank you for your time and we look forward to hearing from you.